Richard Koenigsberg's Nations Have the Right to Kill continues to generate excitement throughout the world—as scholars endeavor to assimilate insights which, as Ruth Stein says, "cut trenchantly through conventional, rationalized notions about nationalism and war." One of Koenigsberg's important contributions is to reveals the inner workings of Hitler's mind—the thought processes that led to genocide.

In Nations Have the Right to Kill, Koenigsberg shows how the Holocaust arose as a response to Hitler's traumatic experience of the First World War. The Holocaust represented a monumental reenactment, guided by the logic: "Do unto others as has been done unto you." Just as German soldiers had been slaughtered in the First World War, so Jews would be slaughtered in the Holocaust.

We are pleased to continue our special sale: giving you the opportunity to receive the paperback version of Nations Have the Right to Kill at the rate of $4.95 (list price $39.99).

Please order now while copies are still available.

Best regards,
Mei Ha Chan, Associate Editor
Library of Social Science
(718) 393-1075
meichan1@libraryofsocialscience.com
The top photo below shows German soldiers in freight cars as they travel to the Western Front in 1914 to fight in the First World War. The bottom photo below shows Jews on their way to a death camp.
The boxcars that transported Jews to their deaths in the Holocaust were the same boxcars that transported German soldiers to their deaths in the First World War.
German soldiers in cattle cars on their
way to the Western Front in France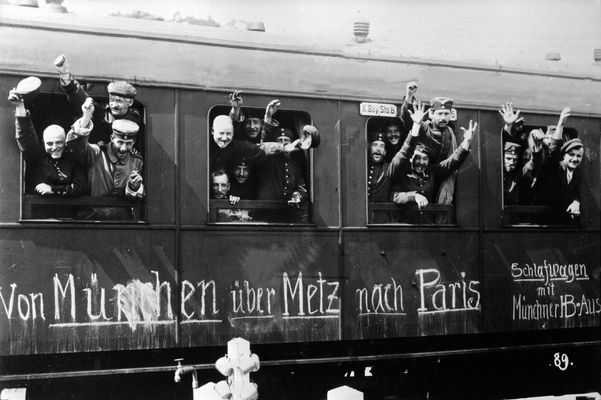 Jews from the Lodz ghetto board
trains for the death camp at Chelmno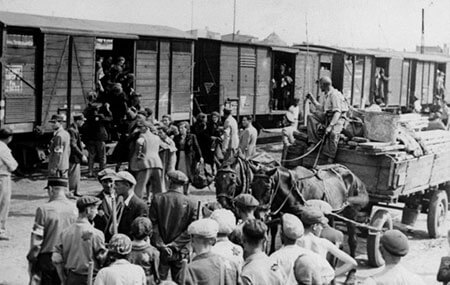 Robert Whalen reports that after four years of battle, 2,037,000 German soldiers had died; 4,300,000 were wounded; and 974,977 reported missing or wounded. Total casualties: 7,311,977. Jews killed during the Holocaust: approximately 5,933,900 (Dawidowicz).