23rd Annual Conference of the Association for the Psychoanalysis of Culture and Society (APCS)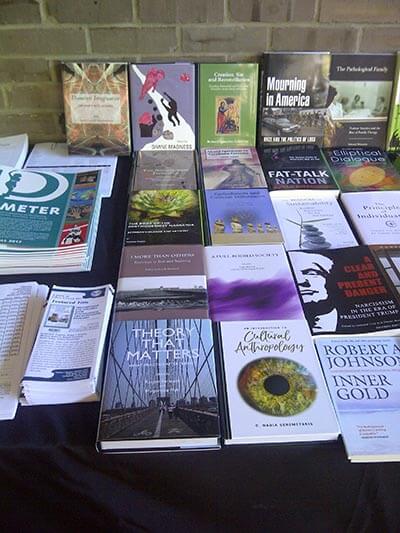 Cambridge Scholars Publishing (not to be confused with Cambridge University Press) is one of the fastest growing, most dynamic publishers that Library of Social Science works with. The press champions original thought and puts authors at the heart of everything they do.
CSP exhibits at each and every one of Library of Social Science's conferences through our PREMIUM PROMOTIONAL PACKAGE. What's more, we promote their titles through the LSS Newsletter, which reaches 30,000 scholars, professionals and students around the world.
CSP offers the wonderful service of allowing readers to sample the first chapter of each of their books. To get a sense of the quality of their publications, please click any or all of the links below:
• Enemy Images in War Propaganda
(Marja Vuorinen)
• Culture, Trauma, and Conflict: Cultural Studies Perspectives on War
(Nico Carpentier)
• Reimagining the War Memorial, Reinterpreting the Great War
(Marzena Sokołowska-Paryż)
We also provide a special service for CSP: Distributing their CALL FOR BOOK PROPOSALS to scholars around the world. Based on calls we sent out for CSP, five new books are now in the works. This service is available to other PREMIUM PROMOTIONAL PACKAGE clients. For details, please write to oanderson@libraryofsocialscience.com.