Library of Social Science is pleased to announce our collaboration with Demeter Press.

Demeter is an independent feminist press committed to publishing peer-reviewed scholarly work, fiction, poetry, and creative non-fiction on mothering, reproduction, sexuality and family. Demeter is partnered with the Motherhood Initiative for Research and Community Involvement.

Demeter, first and foremost, seeks to promote maternal scholarship and writing, both at the university and community level, by publishing books that speak to women's diverse insights, experiences, ideas, stories, studies, and concerns about mothering, reproduction, sexuality and family.

Library of Social Science will be presenting a full range of Demeter Press titles at our book exhibits throughout 2017 (see our schedule here).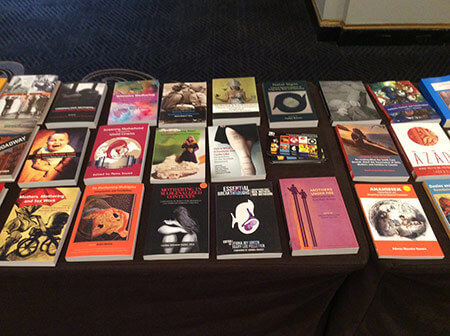 LSS presented a substantial selection of Demeter Press publications at the recent meeting of the Eastern Sociological Society.
For more information on Demeter Press and to purchase books from their book shop, please visit their website: http://demeterpress.org/