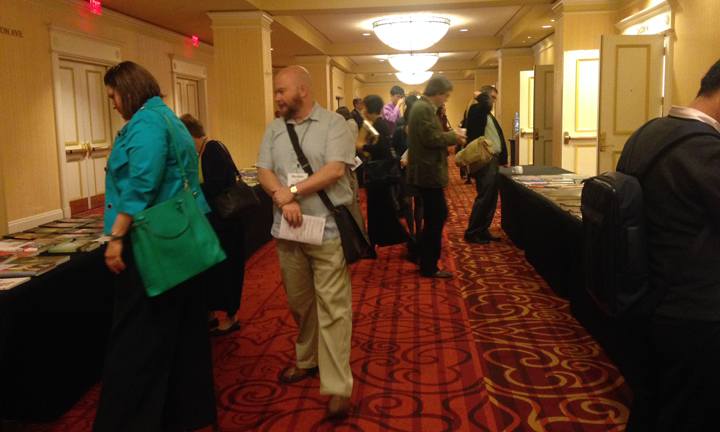 Click on the image above to enlarge it.

ASIANetwork is this year offering publishers and organizations an opportunity to connect with attendees and/or advertise in the conference brochure. Click here for more details.

Dear Colleague,

LIBRARY OF SOCIAL SCIENCE is organizing the book exhibit for the 2017 ASIANetwork conference.

The ASIANetwork conference is
included in Library of Social Science's
2017 Promotional Package—
details coming soon.

ASIANetwork is the primary organization devoted to strengthening Asian Studies within liberal arts education, encouraging the study of Asian languages, societies and cultures to deepen intercultural understanding. This year's conference highlights the wide range of new digital technologies used to depict and understand the rapid changes in Asian culture—providing novel ways of analyzing and constructing Asia. Given the ever more prominent role Asian societies play, this is the year's best opportunity to promote your titles on all aspects of Asian Studies to a prime market of teachers and researchers.

Attendees seek titles on all aspects of Asian Studies, including:
• History & culture
• Sociology
• Religion & philosophy
• Politics
• Economics & development
• Language & literature
• Human rights
• Ethnicity & citizenship
This year's Keynote Speakers are:

Peter Bol
(Harvard University)

Sumathi Ramaswamy
(Duke University)
Library of Social Science's book exhibit is located at the center of the meeting space. Our professional exhibit managers will be on-site throughout the conference to promote your titles to attendees.
For information on exhibiting at the 2017 ASIANetwork conference, please email Hugh Galford at bookexhibits@libraryofsocialscience.com.

The Hilton Chicago/Oak Brook Hills Resort & Conference Center:
Home to the 2017 ASIANetwork conference