About Brill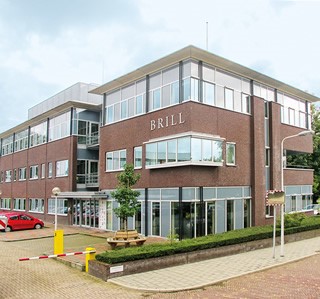 BRILL BUILDING


Brill's publishing program—over 800 books and 200 journals a year—reflects the company's long history and strong international focus. Since its founding in 1683, Brill has sent scholars around the world in search of unpublished manuscripts, with authors, editors and correctors coming to Leiden to work for the company. This continues today as Brill's international and interdisciplinary community of scholars collaborate to produce some of the finest academic writing anywhere.
Brill is the oldest publisher in the Netherlands and among the oldest in Europe. Through wars, empires and economic booms and busts, Brill has decorously endured. From its very first Arabic text, published in 1732—an edition of Ibn Shaddad's 12th-century biography of Saladin—to its monumental, ongoing Encyclopedia of Islam, Brill has brought to Western scholarship hundreds of works that undergird the entire fields of Arabic and Oriental studies.
In the early decades of the 20th century, the company published some 450 titles. It also expanded its academic journals. "Scholars in all quarters of Europe, in Asia and in America were familiar with the name of Brill," writes Sytze van der Veen in his 2008 history of the company, Brill: 325 Years of Scholarly Publishing. Brill was also increasingly familiar with, and reliant on, the firm's magnum opus, the Encyclopedia of Islam, the seeds of which were sown at the end of the 19th century and which are growing still, well into the 21st.
Brill today publishes some 800 titles a year, together with 200 periodical journals, all of which are also available online. Disciplines have mushroomed, now including African studies and Asian studies, art and architecture, human rights, humanitarian and international law, social sciences, Slavic and Eurasian studies, as well as traditional fields such as philosophy and religion.
Arabic studies remain central, but have much company: Brill's Middle East and Islamic studies department accounts for about one in six of the firm's titles annually, and only one-eighth of the journals. In addition to the full texts of EI1, EI2 and the ongoing EI3, Brill also makes available online the Index Islamicus, a century-old, bibliographic database of publications in virtually all areas of Islamic studies, which it maintains through a team of bibliographers from London's School of African and Oriental Studies and a satellite office in Madrid.
Brill's head office is in Leiden (The Netherlands) with a branch office in Boston. Brill was listen on the Amsterdam Stock exchange in 1896, and its shares have been publicly traded since 1997.
For additional information on Brill's history, please click here.